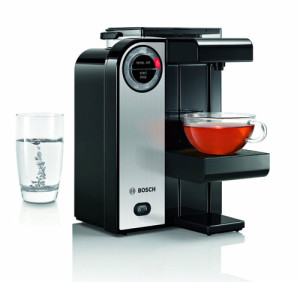 The Bosch Filtrino II Hot Water Dispenser uses Bosch's patented SensoFlow technology system to slash your energy bills while bringing convenience to your every day life. Bosch claims that this product could save you as much as 80% on your energy bills when compared with the energy used to boil a standard 1 litre kettle. This stylish and attractive product certainly looks good, but does it live up to its claims?
Rating: 4.25
Price: ££££
Key Points
top of the market price
2 litre capacity
built-in Brita filter reservoir
heats water to 70°, 80°, and 90°C and can also dispense ambient water
allows you to adjust the volume of water dispensed and the height of the dispenser, allowing you to fill any sized cup comfortably
heats water in about 1 minute
child-locking feature
nearly soundless boiling process
claims to use 80% less energy than a standard kettle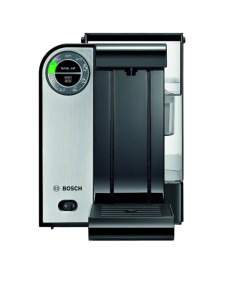 High Price Tag
On first glance, the price is the main thing that stands out about the Bosch Filtrino II. While the Bosch name has long been associated with high quality kitchen appliances, this latest offering from the company might seem a little too pricey for those who are used to using their regular old kettle. However, when you consider the ease of use, convenience and energy saving capabilities of the Filtrino II, this could be a solid investment for your kitchen.
Design
In terms of looks and design, the Bosch Filtrino II is definitely a winner. The design is modern and sleek, and would bring a premium look to any environment, from your office to your home. The simplicity of the design and trendy silver and black aesthetic also means that it will fit in well with any interior without looking garish or silly.
Filtration Features
The Bosch Filtrino II comes with a built-in Brita filter reservoir, a feature lacking on many other hot water dispensers on the market. This means that your water will always be clean and fresh, and taste great too. This could also save you a little extra money, especially if you live in an area where the quality of the tap water isn't great. If you tend to buy filtering products frequently to keep your water fresh, the Bosch Filtrino II will do the job for you, adding additional convenience and making your life a little easier.
Large Water Capacity
If you're planning to use your hot cup kettle to make multiple cups of tea and coffee throughout the day for several people and need plenty of water ready to go, the Bosch Filtrino II is a good choice. It has a large water capacity of 2 litres, so you won't have to run back and forth to fill it back up.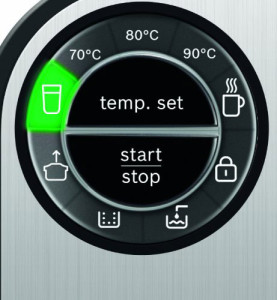 Customisation
This one cup kettle is notable for its impressive customisation features. While other similar products don't allow you to adjust the volume of hot water coming out at one time, or pick what temperature you want the water heated up to, the Bosch Filtrino allows you to make the product work perfectly for you. You can choose from 70, 80, or 90 degrees depending on how hot you like your drink or what your needs are, and the machine can also dispense ambient water if you're not in the mood for a hot beverage. The dispenser can also be adjusted to suit the size of the cup you're using, allowing you to change the height so that any mug or glass can be used with the product.
Decent Speeds
The speeds you'll see with the Bosch Filtrino II are not as fast as with some other one cup hot water dispensers on the market. It takes about one minute to heat up your mug, so this is something to take into consideration if you're looking for a top speed device. However, its other positive features more than make up for this shortcoming.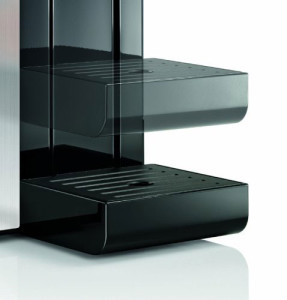 Family Friendly
One feature that I particularly liked was its childproofing features. While standard kettles and other one cup heating kettles come with some risk of burns and accidents, the Bosch Filtrino II can be child-locked to prevent any hot water from being dispensed while still allowing for the flow of ambient water. For customers with children, this could be a major selling point.
"Whisper Quiet" Technology
Bosch makes quite a show of the sound produced by the Filtrino II. Other one cup kettles are known to be fairly noisy and unpleasant, but this product really is very quiet. Bosch's engineering allows for a virtually soundless boiling process that's perfect for those who like a bit of peace and quiet while they wait for their brew.
Should You Buy It?
If you're looking for a higher end one cup kettle with added customisation features to let you adjust your temperature and flow, along with a product that looks especially stylish on your counter top, then the Bosch Filtrino II is definitely well worth a look.. It comes with a fairly hefty price tag but it certainly lives up to its promises of great quality and premium design.